"Our lives begin to end the day we become silent about things that matter."
– Dr. Martin Luther King, Jr.
"As she stood in the nursery waiting for her cousins' return she sensed she..."
– Ian McEwan, Atonement
"Finally, progress comes from being willing to walk a mile in someone..."
– U.S. Secretary of State Hillary Clinton, in a speech to the human rights body of the United Nations on International Human Rights Day. View the full speech over here or read it over there!
"You desire to know the art of living, my friend? It is contained in one phrase:..."
– Henri Frederic Amiel, philosopher and writer (1821-1881)
4 tags
It's National Coming Out Day!
Although I shared my "staying in" story some time ago, I thought that it might be fun and maybe even a little informative to tell a couple of "coming out" stories in honor of National Coming Out Day. I hope that you enjoy these stories as much I enjoyed writing them. Story 1 of 2: Up and Out of the Rabbit Hole, or The Very First Time I Ever Told Anyone (Besides My Dog,...
1 tag
"Will You Love Me Tomorrow" - Roberta...
One Friday night...
…I will challenge myself (and any other crazies that wanna join me) to accomplish everything in Katy Perry's hit song, "Last Friday Night." This means that I will have to accomplish several things in various time frames: Friday night: Dance on table tops Take too many shots Kiss someone and think that I forgot Max my credit card (:[ :[ :[) Get kicked out of a bar Hit...
for the last time...
No, Icurrently do not have plans to attend medical school. No, I currently do not have plans to apply to medical school for this round of applications. No, I have not entirely ruled out the possibility of applying to and then attending medical school, should I be accepted. No, I am not mad or upset that you asked or were curious about my post-graduate plans. Yes, I am planning on one...
On change.
Things change. This is not a new idea. This is something that happens all the time, in a variety of places, in a variety of ways. Change can be great. It can be terrible. But it happens, undeniably, inevitably, and all that we can hope for is that we have the capability to adapt to that change, to adjust our patterns of behavior so as to best deal with the revolutions that occur around us. If we...
Almost every single one of these has applied to me... →
Favorite: "LET'S GO AROUND THE ROOM AND HAVE EVERYONE SAY SOMETHING ABOUT THEMSELVES" FUCK
my actual response to the question: "may you stay...
see: booker t. washington, sigmund freud Hope gave birth to three children.             The first of these children, a boy, loved his mother very much. As an infant, he eagerly drank from his mother's teat, and grew to be very strong and determined, with a virtuous compassion and understanding for others. He observed many injustices in the world and was optimistic in his power and the ability of...
"The evidence shows that the movement of marriage away from a gendered..."
– from the ruling on prop. 8, which decided today that gays and lesbians have a constitutional right to marry in california
maybe...just have fun.
i have no idea what i want to do with my life! hmmmmm do you know??
a staying-in story.
the coming-out was quick. when it happened, there were a few breathless moments that seemed painfully extended, but once the words were said, it was pretty much over. both my friends and family respectfully and graciously acknowledged it, asked a few questions, and then i was free. it was the staying-in that felt like it lasted forever. the realization that i was gay came gradually; i didn't just...
i don't know why...
…i continue to feel surprised every time someone in my life shows me how much he/she cares. i'm so thankful to be surrounded by such devoted, considerate, and loving people. you all deserve to know my gratitude, and i'm going to work much harder at expressing it.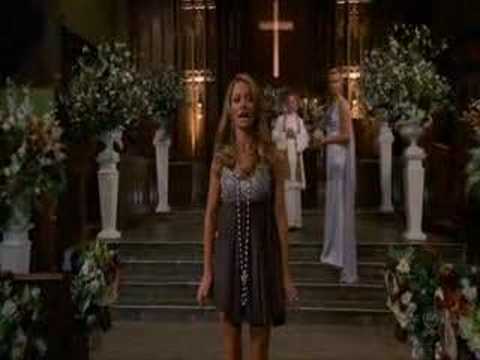 contact lists.
these days, a new cell phone means a new phone book—a new list of names and numbers that you can access easily with the press of a button. many cell phone providers conveniently offer to reprogram the numbers from your old phone into your new one. having little to do while my family was partaking in the chaos of after-christmas sales, i decided to reprogram the numbers into my new phone...
note to self!
the right thing to do is often not the easiest thing to do. yeah maybe it's from fifth grade BUT I NEED REMINDERS SOMETIMES OKAY
what the hell do i know?
one thing that i've noticed upon coming home to arizona is that i've given more scrutiny to the individual behaviors of my family. it sounds almost clinical or psychological—but it's not a process i actively engage in for some sort of cold, scientific purpose. i think it's just part of being away from them for so long; i feel like i've become more sensitive not...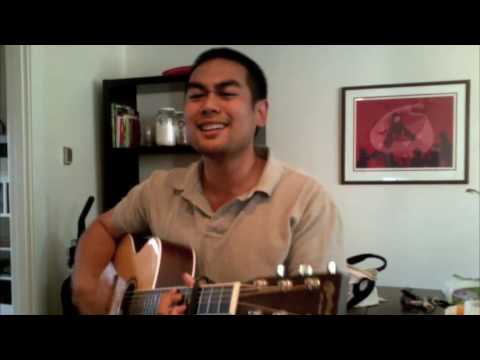 "…in new york, concrete jungle where dreams are made of, there's..."
– …except get married, if you're gay. if the past has shown us anything (see: the civil rights act of 1964), it's that the rights of any minority group, whether it be a minority defined on the basis of ethnicity, sexual orientation, or religion, shouldn't be up to a majority...
g'day, AUSTRALIA.
i think one of the scariest parts about blogging is sitting yourself down and then flipping through the catalog of emotions and experiences, looking for what you think is relevant or noteworthy, both for your own reading pleasure and for that of others. for me, it felt like the catalog i began once i arrived in australia was filled to the brim with a myriad of feelings, from overwhelming...
blogging FAIL.
no one but myself to blame! well, there was also that trip to orlando. and to san diego. and…my outright laziness. i feel like i started off the blog very quickly, at the very cusp of summer, with the renewed energy that comes with staying up until the early morning and waking up in the late afternoon. although i said that i'd blog about my preparation for australia, i've...
all i do is liiiiink: how to be an explorer of the... →
i remember seeing some of keri smith's works (products like wreck this journal and tear up this book) at urban outfitters, and was pleasantly surprised to find that she had written something that would be very appropriate to my travels in australia. in how to be an explorer of the world, she boldly and artfully claims: "everything is interesting. look closer." i think that...
this batch. →
this is the travel blog of my dearest friend, claire, who will also be going to australia with me! make sure to check her blog often—it's definitely gonna be way more updated and brilliant and descriptive and interesting than this one, haha. a real update soon! i want to describe how this trip came to be—and claire is definitely an integral part of that story :) 48 days.
5 tags
awwwwwwww, here it goes.
the last time i went on a major trip outside of the country, i went to england and france during my junior year of high school. when i boarded the plane that would take us from france back to the u.s., i thought to myself: "wow. what an unforgettable experience. i'm gonna remember this for the rest of my life." unfortunately, beyond what i can remember by looking at the few...